"

"I'm Fighting For Everyone"" - CALYPSO ROSE
— THE GUARDIAN.COM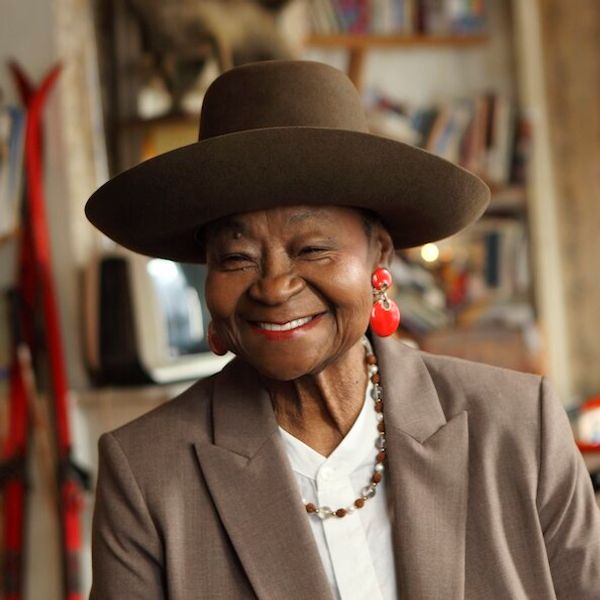 Calpso Rose
International Calypso Music Icon
With Rose's success she was able to work alongside many artists. In 1967, Rose and Bob Marley performed together in the Grand Ballroom in New York City and later they got to perform together once again in Miami. Rose's relationship with Marley was very close that she named him her inspiration.[20] Other music legends that she got to meet are Michael Jackson and Miriam Makeba in 1978 when she won Trinidad Road March.[21] Her album "Far From Home" led her to collaborate with French/Spanish singer Manu Chao who sang three songs from her album 'Leave Me Alone", "Far From Home", and "Human Race". The album was produced by Ivan Duran.[22] The two were first introduced when her manager, Mr. Jean Micheal invited Chao to the Carnival season in 2015 where Calypso Rose recounted that they spoke for 3 hours about music. She gave him an early copy of the album which he later mixed and added in his own vocals.[10] Calypso Rose has continued to collaborate with other artists. One of her recent collaborations was with Machel Montano in a song called "Young Boy". Another one would be with Kobo Town in a song called "Scarborough Girl" in 2018 with home she performed with in 2019, and helped co-write some of her songs from her album "Far From Home".[23] Calypso Rose is still actively writing new music, even telling a reporter that she carries around a tape recorder with her to keep track of her ideas.[10] In October 2019, she released a song titled "Baila Mami" from the new Calypso Rose & Friends EP featuring Nailah Blackman, Lao Ra, Manu Chao, Machel Montano, Patrice, Tim Armstrong & The Interrupters and King Doudou. The song is a mix of Spanish and English encouraging women to break free and dance.[24]
Calypso Rose's music is known for her political and social justice narrative in her music. This influenced a law that was in place in the Caribbean like the exploitation of civil servants in terms of how they were being paid. Her song "No Madam" caused the government of Trinidad and Tobago to insert minimum wage for civil servants.[21] There were other songs like "The Boat is Rocking" which signified a time in which there was a critical local election occurring. Her album "Far From Home" exemplifies the narrative of social and political injustice like her song "I Am African" which is about the black diaspora.
In an interview, Rose said that her two proudest moments of her life was when she was named Calypso Monarch and when she won the French Grammy award, Victoire de la Musique, in Paris in 2017 because of her album "Far From Home".[21]
Alongside her career in music Calypso Rose was a part of many documentaries including "Calypso at Dirty Jim's", and "Calypso Rose, Lioness in the Jungle". "Calypso at Dirty Jim's" was directed by Pascale Obolo and was produced in 2005 which discusses many Caribbean artists like Mighty Sparrow, Mighty Terror, Bomber, Lord Superior, and Calypso Rose.[17] "Calypso Rose, Lioness in the Jungle" was produced in 2011 which was also made by Pascale Obolo, and it follows Rose's life as a prominent voice and ambassador of Caribbean music.[25]
In 2019, Rose performed at Coachella, marking the first time a calypso performer played a full set at the festival. At 78, she became the festival's oldest performer to date.[26]